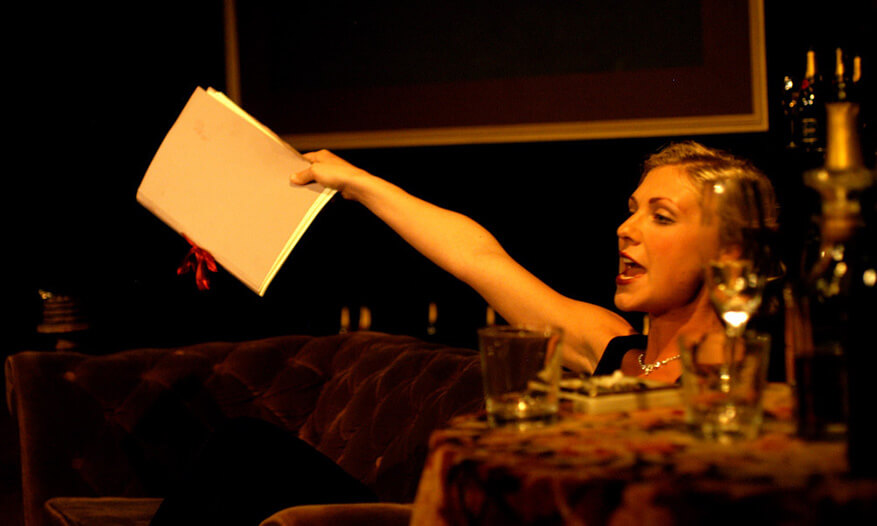 "Your faith has been inspirational. I am amazed at what we have all learned and become in the last year. Your pride and belief in us has made all the difference." Ruth Bratt, Graduate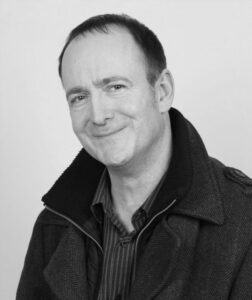 Mark Akrill | Technique & Voice | Joint Artistic Director of The Bridge
Mark has a degree in Drama, English and Education and studied at Hull. His credits as a director and performer include national tours of Jazz Audience, The Recruiting Sergeant, and Poem. Other directing credits include Accidental Death of an Anarchist, The Good and Faithful Servant, Road, A Midsummer's Night's Dream, Fatale, The Cherry Orchard, The Winter's Tale, As You Like It, The House of Bernarda Alba, Under Milk Wood, and Entertaining Strangers. His most recent writing credits are Fatale, The Mystery Plays (a re-interpretation of the Medieval originals) and his acclaimed one man West End show Waiting for Hate Mail which played at the Ambassadors Theatre.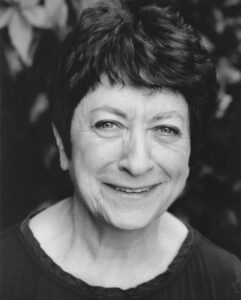 Judith Pollard | Acting & Audition | Joint Artistic Director of The Bridge
Judith trained at Italia Conti Stage School and The London School of Dramatic Art and has worked extensively as an actress in theatre and television. Theatre credits include The Diary of Anne Frank, A Taste of Honey, Twelfth Night, The Winter's Tale, Tartuffe, The Importance of Being Earnest, and The Ruffian on the Stair. Television credits include Blithe Spirit, Testament of Youth, War and Peace, Dr Who, The Onedin Line, Sentimental Education, Wives and Daughters, and Little Women. She studied painting at the City Lit and has exhibited her work as well as designing sets for The Bridge. Her work includes productions of Fatale, A Midsummer Night's Dream, The Cherry Orchard, The Winter's Tale, Road, Romeo and Juliet, The House of Bernarda Alba and The Tempest, which includes some of her paintings.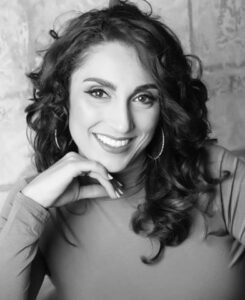 Rebecca Sachdev | Executive Director of The Bridge
Rebecca has been dancing all her life, receiving her formal training with a Diploma with Honours from The Walnut Hill School and a Bachelor of Fine Arts Degree with Honours from Cornish College of the Arts in the US. She furthered her educational studies with a BSc Hons in Acupuncture from The College of Integrated Chinese Medicine/Reading University and an MSc in Dance Science from LABAN Conservatoire of Music and Dance. She has worked internationally as a dancer, a choreographer and a teacher and spent the past 18 years preparing dancers for their professional training as Course Leader for BTEC Performing Arts programmes. Rebecca also runs Lara Danceworks, providing bespoke dance performances for corporate events and weddings. Rebecca has served as Chair of The Board of Trustees for The Bridge Theatre Training Company since 2007.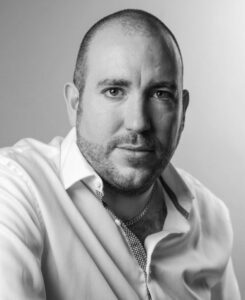 Robert Nicholas | Acting & Directing
Robert graduated from The Bridge back in 2008. He has worked extensively on stage and screen as an actor and director all across the UK and Germany. Credits include Hale in The Crucible, Jusac in The Three Musketeers, Judd in Bouncers, Gerald in The Patriarch and his sell out one-man show Method In The Madness. Film credits include Bill in Hot and Cold and Father in 1 in 14 Million, both shown at the BFI, and adverts for Vodafone and Burger King. Directing credits include Polly, Robin Hood and The Opposite Sex. He will specialise in teaching multi-roling and will also be directing and stage managing.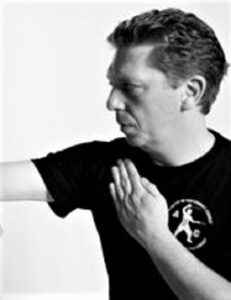 Andrew Ashenden | Stage Combat
Andrew Ashenden has worked as an Equity fight director in television, film, and theatre. His credits include: BBC Wales on the Soap POBOL Y CWM since 2006, Welsh National Opera, The National Theatre of Wales, The Bristol Old Vic, Theatre Royal Bath, The Globe (touring Company), Bute Theatre Wales, Birmingham Stage Company, and Harrogate Theatre to name but a few. Andrew is also a Founding Member of the Academy of Performance Combat (A.P.C.), and the resident fight teacher for Guildford School of Acting (G.S.A), Royal Academy of Music (R.A.M) (based in London), and the University of Lincoln. Also the author of Basics of Stage Combat: Unarmed and its sequel which is due out later this year.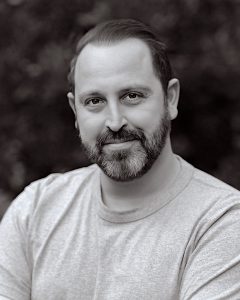 Jonah Fazel | Improvisation
Jonah Fazel (He/Him) is an award-winning British-Iranian Actor, Comedian and Children's TV presenter who specialises in Improvised comedy.
He is the lecturer of Improvisation & Devised Theatre at the University of Creative Arts, teaches at Royal Central School of Speech and Drama and is a teaching artist with Hoopla Impro and The Actors Centre London.
He can be seen in AIB award winning CBeebies 'Treasure Champs' and in BAFTA winning online series'History Bombs'.
He is one of the UK's most experienced and respected improv performers and is currently on national tour with the critically acclaimed comedy show 'Bumper Blyton'.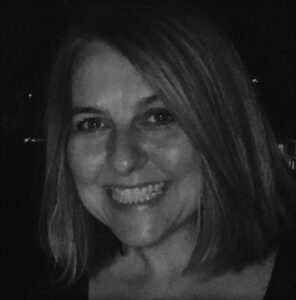 With a degree in music and related arts, Emma's performing career has encompassed theatre, commercials, film, cabaret, gigs and recording work. As an actor, theatre credits include Dial M For Murgatroyd, Taming of the Shrew and Going Hollywood; writing and cabaret credits include Venus, Mars and Chocolate Cake, Edinburgh Festival, A Little Show of Joy, The Pheasantry and her one-woman comedy show Life On the Edge. Film work includes POSH together with various commercials. As an experienced jazz and soul vocalist, gigs have ranged from The Globe Theatre and Tate Modern to Addis Ababa, Ethiopia.

As a vocal coach Emma's teaching includes Mountview, Central School of Speech and Drama, London School of Musical Theatre, Pineapple Studios, Italia Conti, Bird's College and London Studio Centre and she has run workshops for the National Theatre and abroad. Emma also runs her own private coaching practice specialising in audition preparation and is a qualified Vocal Health First Aider.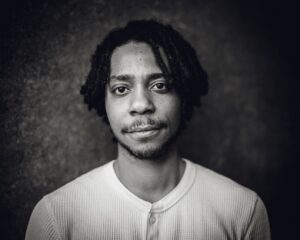 Deshaye Gale is an actor who specialises in movement. He has trained at The Royal Central School of Speech and Drama and has worked in both stage and screen.
For the last two years, Deshaye has been working as a practitioner for Complicité, honing his skills in physical storytelling. He aims to help actors develop a language within themselves to help facilitate their own physical expression.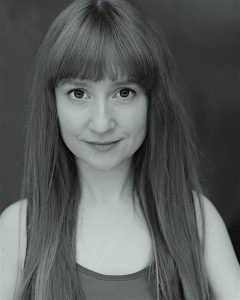 Susan Harrison | Improvisation
Susan is an actress who specialises in improvisation and comedy. She trained at RCS and is a longstanding member of Olivier Award Winning company, Showstopper! The Improvised Musical. She also performs with her own improvisation company These Folk.
TV credits include; Urban Gothic (Channel 5), BAFTA winning series Class Dismissed (CBBC) and Definitely Not Newsround (CBBC) for which she wrote and created her own characters.
Radio credits include; Gemma Arrowsmith: Emergency Broadcast (BBC Radio 4) & The Simon Day Show (BBC Radio 4).
Theatre credits include; Mischief Movie Night (Riverside Studios/on tour), Peter Pan Goes Wrong (Mischief Theatre/West End), The Elephantom (National Theatre/West End), Showstopper! The Improvised Musical (West End/on tour), Robin Hood and Marian (New Vic), Bagpuss (Soho Theatre & Birmingham Rep), The Gathering (Theatre Abandon), Men Should Weep (Oxford Stage Company), The Fence (Wrestling School), Little Women (Theatreworks), BFG (Polka), Charlie and Lola (Polka & BBC Worldwide), Bad Girls (Polka & Watershed), The Seagull (Dundee Rep).
Panto credits include; Cinderella (Newbury Corn Exchange), Aladdin (Newbury Corn Exchange).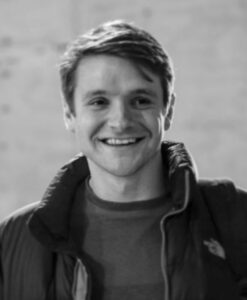 Ed is a director and educator from Manchester. He achieved his BA Acting from Arts Ed in 2009, working in theatre from the West End to the Fringe. Since 2013, he has worked as a director, recently studying under Katie Mitchell at Royal Holloway. He has directed Othello and Measure for Measure at Shakespeare's Globe Theatre, as part of the Sam Wanamaker Festival. His directing credits also include classical works such as The Comedy of Errors (The Other Palace) and A Midsummer Night's Dream (The Nines). Additionally, he has assistant directed on Trevor Nunn's production of The Two Gentlemen of Verona and The Royal Shakespeare Company's FE: The Tempest (dir. Aileen Gonsalves). As well as his classic work, Ed's credits include Constellations (Tristan Bates Theatre; **** Remote Goat), The Bear and The Proposal (The Other Palace, *****) and he developed the new play, Sardines and Other Fish (Soho Theatre), where he worked as dramaturg and director.
Ed has worked as an educator for over ten years, directing and teaching at drama schools including Arts Ed, Drama Studio, Italia Conti, ALRA and more.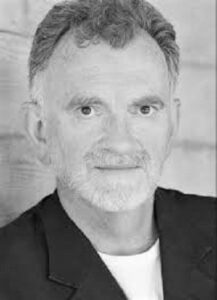 Jonathan Jaynes | Animal Studies
Jonathan has worked extensively as an actor in theatre performing at the National Theatre, Salisbury Playhouse, Watford Palace, and Leeds Playhouse. He was in the film 'First Knight' and has worked on many television programmes, including Down To Earth, September Song, Coronation Street, The Bill' and 'Eastenders. He has taught at The Bridge for several years and also currently teaches at LAMDA and London Centre of Theatre Studies.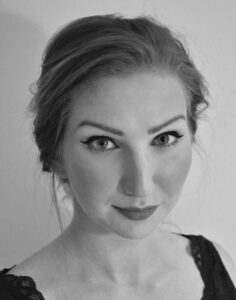 Originally from Australia, Madeleine trained as a mezzo-soprano at the West Australian Academy of Performing Arts in Perth, and the Royal Academy of Music in London. She has worked professionally as a singer and actor in both Australia and the UK. Becoming interested in a broader exploration of the voice, Madeleine completed a MFA in Voice Studies at the Royal Central School of Speech and Drama, graduating with Distinction in 2021 and now also teaches at ALRA and the Brit School BritKids Programme.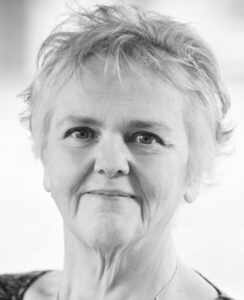 Yvonne I'Anson | Professional Studies
Yvonne has enjoyed a long and varied career spanning more than 50 years, working as Publicist at York Theatre Royal; Publicity Officer at the Swan Theatre Worcester; Assistant and Acting General Manager at Watford Palace Theatre and Marketing Manager at the Gordon Craig Theatre, Stevenage. She worked as a Junior Agent for seven years and was a freelance Publicist/Marketing/General Management Consultant for 8 years. She was Marketing Manager at the New End Theatre in Hampstead before joining Mountview Academy of Theatre Arts as Head of Marketing, where she stayed for 13 years. In 2012 she joined the Associated Studios as General Manager, a position she held for two years before returning to freelance work. She now runs her own theatrical agency, I & K Talent, representing actors across a broad range of media.

A Practitioner in Historical Dance for the Education Department at Shakespeare's Globe, Huw originally trained as a classical dancer and went on to study allied dance forms, as well as acting and singing. His first professional engagement was in a touring production of Dick Whittington followed by My Fair Lady at the New London Theatre. Theatre credits include The Winslow Boy (Ronnie), Woman in a Dressing Gown (Paul), Lady Chatterley's Lover (Field), Jesus Christ Superstar (King Herod), Chicago (Mary Sunshine), and La Traviata directed by Sir Richard Eyre (Royal Opera House, Covent Garden.) Film/Television credits include The Bill, Poirot, Pride and Prejudice, Rebecca, An Ideal Husband and The Young Victoria. Choreographic Credits include Mansfield Park (Redgrave Theatre), The Rivals (Jermyn Street Theatre), Pygmalion (Noel Coward Theatre), and Tarantella (Omnibus Theatre) Huw's biography of iconic British actress Diana Dors "Passport to Fame" was published by The Book Guild in January 2018.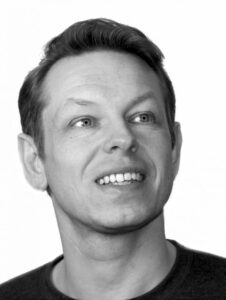 Richard is an experienced professional voice-over artist, writer, broadcaster, and sound designer. With a BA (Hons) in Media from the University of Lincoln and over twenty years of radio experience, Richard has worked for clients across the media, including the BBC, YOPA, Sweet Cherry Publishing, National Museums Liverpool, Garnet Education, and many more. As a writer and producer Richard has made many documentaries for BBC Radio on subjects like film music and the life of Tony Bennett. Professional stage work includes 'Romeo & Juliet' and 'The Goon Show!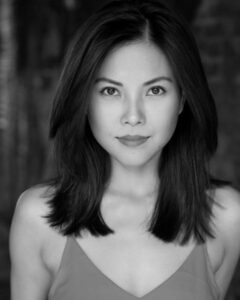 Crystal is an actor, filmmaker and educator and is best known for her performance as Dr Lily Chao in the BBC One award-winning medical drama Casualty.
She is currently filming on a Neil Gaiman project, and can also be seen on AMC's Soulmates, HBO's Industry, Netflix's The Sandman and A Christmas Prince: The Royal Baby. She also stars alongside Claudia Black in the upcoming thriller feature set in the orbit of Mars, Deus, which is due to release in 2022.
As a filmmaker, Crystal's short film horror/thriller Are You Sleeping was selected to premiere at the 2020 Frightfest Film Festival, and later received a nomination for Best Director Short Film at the Unrestricted View Horror Film Festival 2020.
Her second short film Questions to Love, which she wrote and co- directed received an Honorable Mention at the Arts Film Awards and was recently selected at the China Women's Film Festival.
Originally from Hong Kong with roots in China, Crystal is one of the finalists for the 2020 Asian Women of Achievement Awards (AWA) for her contributions in Arts and Culture in the U.K. She is also one of the judges on The Blossom Awards, a platform created by one of the Members of Parliament to celebrate the success and contribution of the British Chinese Community in the United Kingdom.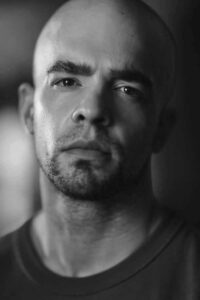 Will Austin is an actor, director and film-maker. Since finishing his training at Mountview 2012, Will has gone on to work on various TV and Film credits including The Batman, EastEnders, Doctor Who, Casualty, Mission Impossible 5, and The Windsors.
Will also runs his own showreel and self-tape production business which was set up in 2015 where he works closely with actors to help shoot and create bespoke material for showreels and self tapes.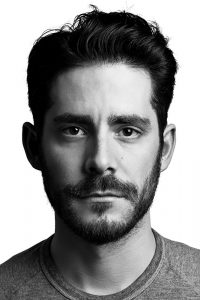 After graduating from the Bridge Simon played Ronnie Kray in Rise of the Krays and its sequel Fall of the Krays. Other leading roles in feature films include Gavin Turner in Undercover Hooligan, Paul Deitch in The Unseen and Adrian in the soon to be released Rise of the Footsoldier 3. He has just wrapped on RideBy, a 2018 release, and has been cast as Paulie White in Mob Priest, his first transatlantic film role. Television credits include Hugh Bryant in Emmerdale and Sir Robert Dudley in Bloody Queens for BBC2. This spring saw him finishing a long standing run of Action to the Word's critical smash A Clockwork Orange which he helped workshop in 2009 and then play at Soho and Park Theatres in London as well as touring all over the world. Simon is also a writer. His first feature film has just been commissioned and will shoot late 2017.
Alex Olesen | Website & Digital Content
Originally a music graduate, Alex's expertise lie in all things digital and he runs the website side of things here at The Bridge. As the previous Marketing Manager & Company Administrator of The Bridge, Alex now runs his own company, Sunscape Digital Ltd, which specialises in website design, digital marketing, search engine optimisation, and blog writing. He also offers discounts for websites for Bridge students so feel free to get in touch!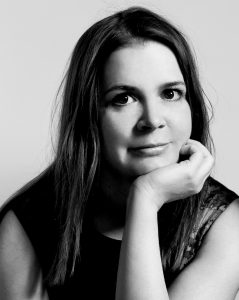 Ruth Bratt | Improvisation
Actress, improviser, writer and founder member of the Olivier Award winning musical troupe The Showstoppers whose improvised musicals have played at countless UK venues including, in the West End, The Ambassadors, and The Criterion. Most recently, Ruth has filmed Ministry of Curious Stuff (BBC) with Vic Reeves, and Ricky Gervais' new sitcom Derek (Channel 4). She voiced several characters in both series of Mongrels (BBC3) and was Marion in Sarah Millican's Support Group (Radio 4). Credits include: Fast & Loose (BBC2), Doctors (BBC1), Lee Nelson's Well Good Show (BBC3), Rob Brydon's Annually Retentive (BBC3).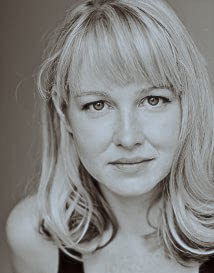 Elizabeth Cadwallader | Acting
Elizabeth's training includes Clown and Le Jeu at L'ecole Gaulier (Paris) and The Bridge Theatre Training Company (London) She is a passionate teacher of Acting specializing in Character Development, Text Analysis, Classical text, and Audition Technique. Experience includes: Royal Shakespeare Company's production of The Taming of the Shrew, The Killing of Sister George at the West End's Arts Theatre, The Watermill Theatre's production of Patrick Barlow's Ben Hur, and The Humans at The Schouwberg Theatre-NL, BAM- New York and Festival D'Avignon- France. Television & Film includes Holby City and Doctors and she can be seen in Season 5 of Game of Thrones as Lollys Stokeworth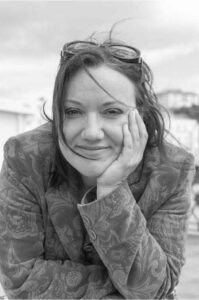 Dannie Lu Carr | Guest Tutor & Director
Bridge graduate, Dannie-Lu Carr, is a Meisner Specialist who, in 2019, won a Les P'tits Molieres Award for Best Production of Sam Shepard's Fool For Love, as well as being the only woman nominated for Best Director. Her other directing credits include Top Girls, Marat/Sade, Look Back in Anger, Cat on a Hot Tin Roof, Death of a Salesman, A View From the Bridge, Mother Courage, O Go My Man, The Caucasian Chalk Circle, Closer and The House of Bernarda Alba.
As an actor she has played many roles on stage, radio and screen, including the iconic character of Morli alongside Gareth Thomas and David Tennant in the Dalek Empire series. Her voice has been used for BBC3 trailers, Eurosportdocumentaries, Classic FM idents, Celebrity Big Brother and campaigns for Crisis.
Dannie is also a singer/songwriter, author and poet. Her first book, Brilliant Assertiveness, was published by Pearsons in May 2012. She heads up her own Communications Consultancy and Women's Leadership Organisation. She is a regular public speaker and guest panellist on a range of issues around women and the realities they face at work, in creative industries and in society.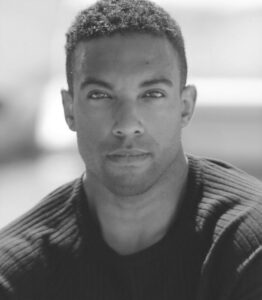 Michael made his professional debut as Thad in the original London cast of Hairspray. Other Theatre includes Richie in A Chorus Line at the Lowry Theatre, Manchester, Thad in Hairspray German Tour (Zeltpalast, Merzig and Munich), cover Subway Ghost in the original cast of Ghost The Musical (Manchester Opera House and Piccadilly Theatre, West End), Dancer for Just Dance 2014/15 for the Jingle Bell Ball (O2 Arena), The Olivier Awards with Hairspray, Angie the Ox/cover Big Jule in Guys and Dolls at the Chichester Festival Theatre, Running Wild (Uk Tour) and Mr Montford in An Ideal Husband (Vaudeville Theatre). Television includes Dancer Little Mix on X-Factor, Dancer for Iceland Foods commercial, Chi Ice Tea commercial, Sony PlayStation commercial, The Alan Titchmarsh Show, The Paul O'Grady Show, Children in Need and The Royal Variety Show. Michael has recently appeared in the Feature film Mamma Mia: Here we go again!